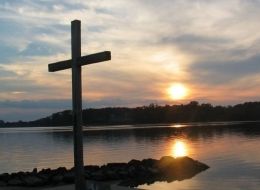 HAHAHAHAHAHAHAHAHAHAHAHAHAHA - Awesome news, GOOD RIDDANCE!
The last thing we need is any religion, let alone Christianity. I'd rather us be Klingns than be part of some institutionalized religion.
It's the religious nuts like you that have brought our nation to the brink of a total collapse. Given that the "He//" is a concoction of your religion, I expect its only the believers who will end up there!
About Religion
Read the Article at HuffingtonPost